The Real World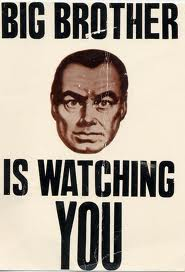 September 2009 The Psychologist, 22 (9), 733.
Forget Afganistan, the recession, the release of the Lockerbie bomber. The big news over the last month was, of course, the final demise of Big Brother.
Now Big Brother aroused strong emotions both for and (particularly amongst discerning folks like ourselves) against. But who, interested in the understanding of human conduct, could fail to be fascinated by the systematic and comprehensive observation of people over a extended period?
And Big Brother threw up many fascinating and profound issues: the collapse of the private and public spheres; the dilemmas of trying to satisfy multiple audiences all at once, the tensions between individual and group processes. Notably, in one series the housemates were divided into two groups. In an almost perfect replication of Sherif's findings in the classic Boys Camp studies, past personal friendships and enmities dissolved. As measured by eviction choices, loyalty was almost exclusively reserved for the ingroup and hostility directed almost exclusively to the outgroup. A textbook illustration.
But the'experts' chose to ignore this. Indeed one actually claimed that 'now, in the group, their true selves will come out'. And there's the rub. The behaviours may have been fascinating, but they were relentlessly trivialised by the commentary. Big Brother was presented as a soap opera with different stock characters and this individualistic narrative left no place for analysing how people reacted to the total institution of the Big Brother House.
Most interesting, perhaps, was the way in which contestants could never act as contestants because they could never escape the lure of collectivity. They would speak endlessly about 'game playing' and 'winning the prize', but they ultimately seemed more concerned with the acceptance and approbation of their fellows. They would gain little pleasure from trying to eliminate fellow contestants and would usually seem highly distressed at having to nominate them. The very notion of betrayal presupposed some group bond and some norm of loyalty. So hard as Big Brother tried to set up a dog-eat-dog world, and hard as the producers strived to portray people as competitive individuals, it ultimately demonstrated the opposite.
The impulse to sociality and collectivity runs deep in the human condition. It can even survive Big Brother.
The Real World
A Migrant is not a migrant by any other name
October 2015
It's a man's (virtual) world
June 2014
Putin: The Naked Truth
April 2014
Genius and creativity (re)explained
October 2013
In praise of asylums
September 2013
View Archive
Receive The Real World blog via RSS